Overview
The realization of our Big Data vision is the product suite, branded as BA3, which has been designed to handle the complexities of Big Data with a view to fast, efficient and reliable processing and generation of business insights. The product suite has been on an excellent track record in various project undertakings across a wide range of industries; be it in the Government, Telco, Agriculture, Logistics, Healthcare, Automotive, and so on. It is a home grown product developed by the best experienced employees and is run by experienced key personals who have established themselves in the Asia-Pacific market working with many top organizations and clients worldwide.
---
Analytical Insights Solution
BIG ANALYSIS
The main data acquisition and data processing platform that operates in multiple hardware and software environments including MPP data warehouses and Big Data clusters based on the Hadoop ecosystem.
BIG ANSWERS
Big Answers is a comprehensive data exploration tool which enables easily navigation through enormous amounts of information collected and processed by Big Analysis to derive actionable insights.
BEST ACTIONS
Best Actions is a decision engine, which uses the results of calculations performed by Big Analysis to derive instant, automated recommendations, and trigger actions.
---
Why BA3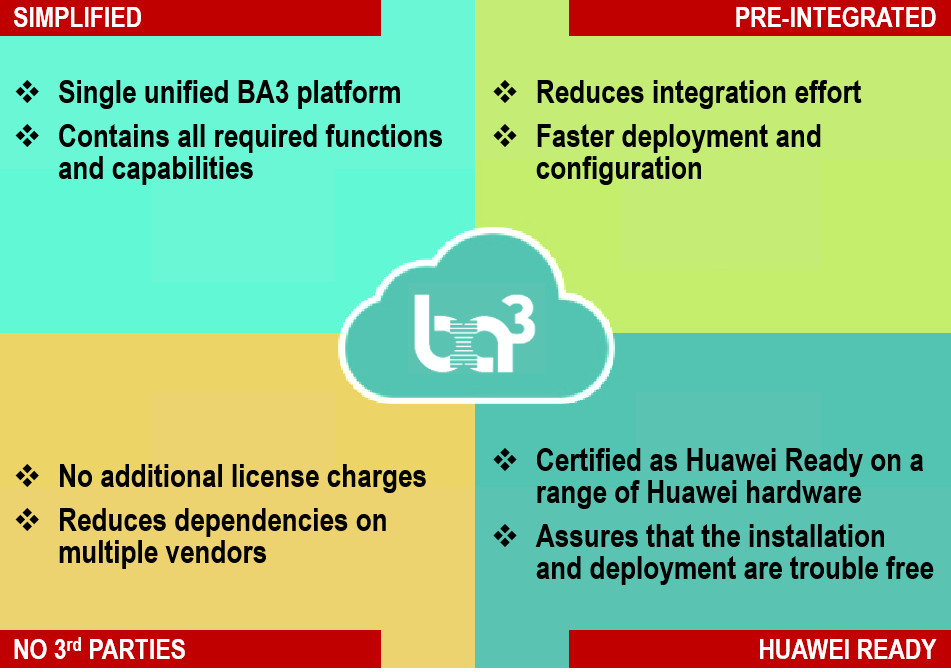 Certificate of Huawei Ready Compatibility
---
Our Core Principles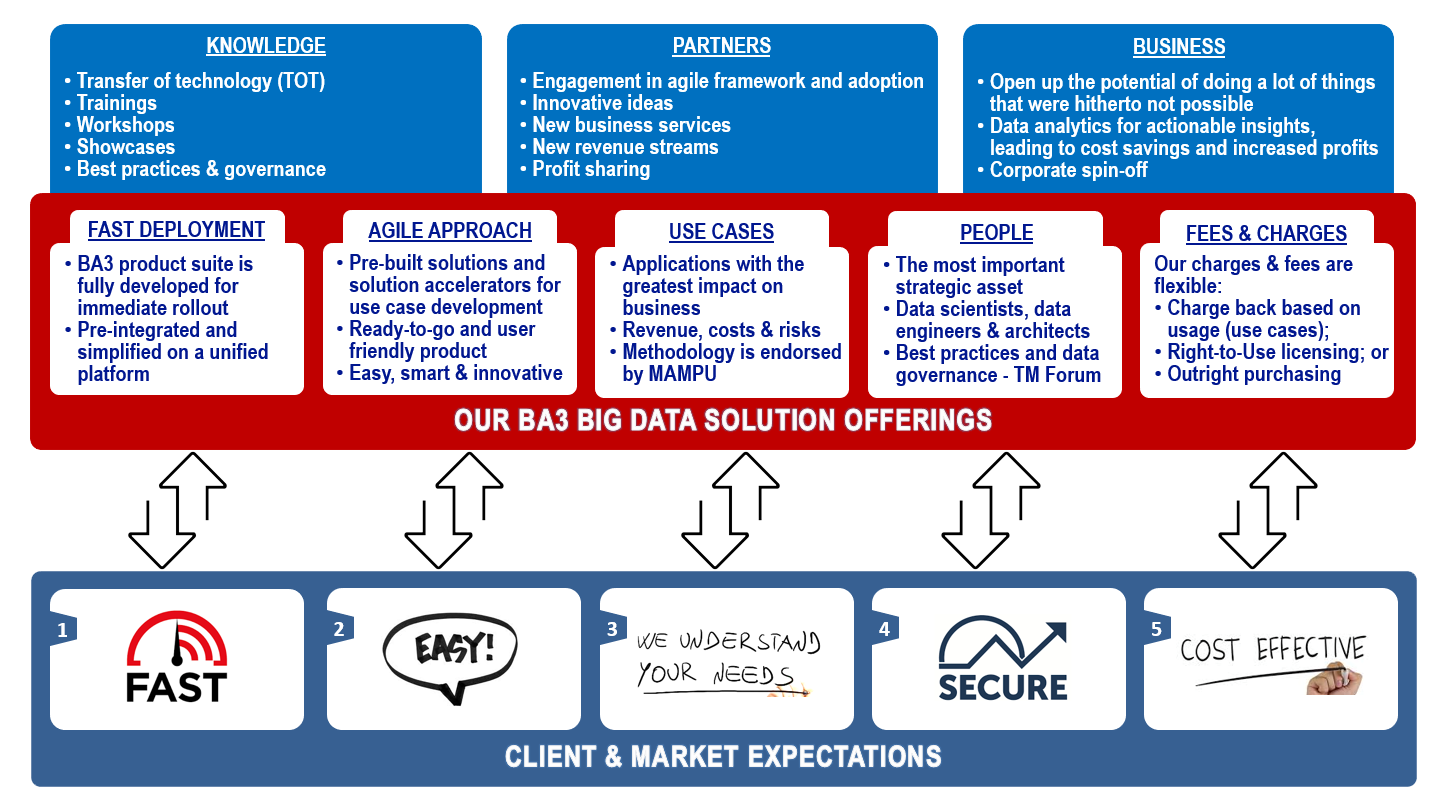 ---
Proven Track Record
The BA3 suite has been used and proven to deliver Customer Experience Management (CEM) for Axiata Celcom.
This is Malaysian Largest Big Data Experience involving real-time transactional data of high velocity (10's Billions of transactions a day) and high volumes (Petabytes) that are analyzed in real time to deliver analytical insights.
The outcome of the project is a highly configurable Business Visualization Framework that allows Axiata Celcom operators to define the information they want in a business view and how to display the results on real-time dashboards.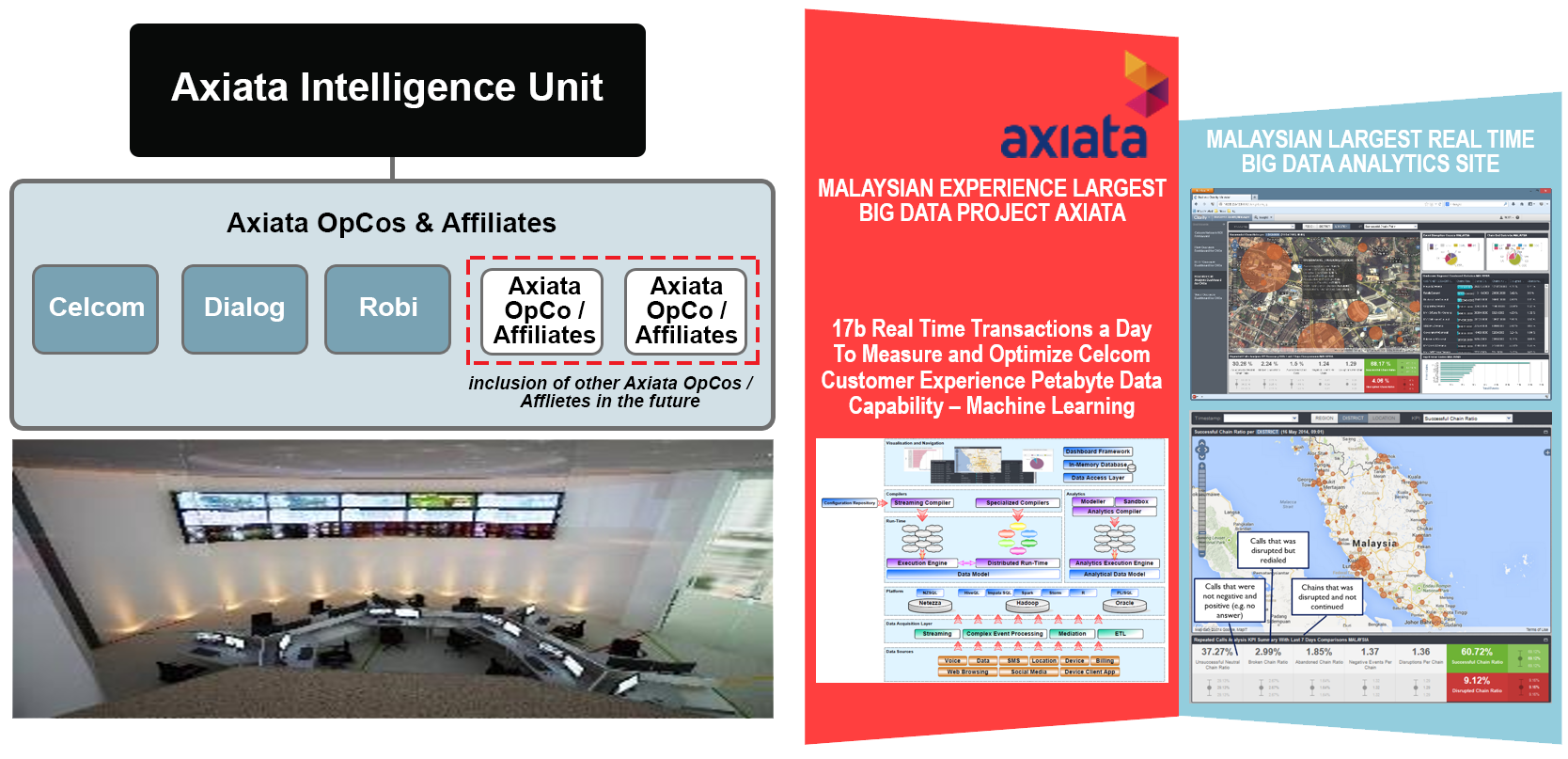 ---
Clients Worldwide